We Don't Just Sell Cars at BMW of Salem
General Manager Jon Taylor and our dedicated team have a warm spot in our hearts for giving back to the community we serve. Since 2013 BMW of Salem has given over $325,000 back to local charities in either cash or in-kind donations.
When you purchase a vehicle at BMW of Salem during our annual Community Giving Event (October 1 through December 31), we'll donate $100 to your choice of the following incredible local non-profit partners. It's that easy.
In 2022 alone, we generated $25,600 through our annual Community Giving Event, all of which went straight back into the Salem community. We look forward to continuing to support this community that we call home for many years to come.
Start Your Vehicle Search to Support Our Local Charities
Darian's Gift
When a parent hears the devastating news that their child has cancer their thoughts are instantly filled with questions, doubts and fears. For families in the greater Willamette Valley, Darian's Gift is there to walk alongside them in this difficult journey, and help fill the gaps, provide comfort, and create opportunities for moments of joy.
Darian's Gift was founded in January 2010 following the passing of 6 year old Darian King from bone cancer to support local families in treatment for childhood cancer through financial assistance, physical acts of service, and emotional support. Since 2010 Darian's Gift has provided support to over 125 families treating for childhood cancer.
Cancer affects more than just the sick child. It affects every member of the family, from the parent spending hundreds of dollars on gasoline and eating meals in the car while traveling to treatment, to the sibling that cannot afford to participate in their favorite activity. For the sick child, waiting sometimes hours for treatment to begin, the latest video game can make all the difference. Darian's Gift helps meet those needs. These needs may be met through pre-paid gas cards, video games, hospital café credits, groceries, restaurant gift cards, and more.
For a family dealing with cancer, life continues to move forward. The lawn still needs to be mowed, leaves raked, oil changed, and potentially remodeling may need to be completed to accommodate the sick child. Darian's Gift has a team of volunteers ready to help maintain the home life or recommend other organizations that can help provide resources.
A sick child is a tragic situation and everyone has fears, questions and pains. At some point, everyone needs someone to talk to. Darian's Gift provides that ear to listen, shoulder to cry on, or prayer of support during these difficult times.
Treatment can drain a family's time, energy, emotions and finances. With this in mind Darian's Gift looks for opportunities to provide families with experiences in which they can find moments of joy. When going through treatment these moments may be what carries families through difficult times. For other families these moments may create a lasting memory to hold onto, which may not have been possible without Darian's Gift support.
Every family treating for pediatric cancer is on a different journey and has their own needs. Darian's Gift is there to support every family through their journey.
---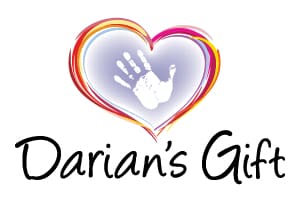 United Way of the Mid-Willamette Valley
United Way of the Mid-Willamette Valley stabilizes families and prepares children to be successful in school and in life!
Kids need to be healthy, and in school to learn. A child is much more likely to concentrate on schoolwork when their basic need for food, shelter, health and dental care are met. By investing strategically to help families meet the basic needs of their child, both physical and emotional, we greatly increase the likelihood that parents will be successful and engaged in their child's education.
In previous years, with help from BMW of Salem, United Way provided basic needs and emergency services to 37,555 people - providing emergency and temporary shelter, respite care, rent assistance, utilities assistance, food, clothing and school supplies for vulnerable families in our community. Additionally, we provided transportation assistance to over 9,000 individuals and families so they could get to job interviews, counseling, parenting classes, and medical appointments. With your help we will reach even more individuals and families this year, removing barriers and helping them build a stable life. This work is not possible without the generous support of businesses like BMW of Salem.
---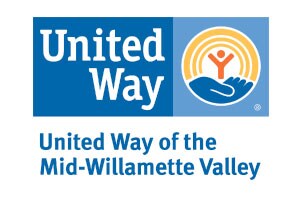 Isaac's Room
Why That Name?
Early in their 16 years of providing foster care to teenage boys, Mark and Tiffany Bulgin lost their infant son Isaac to a heart problem. Isaac's Room is literally and symbolically that place where we take care of our own kids, now offered to divested young people in the community. IKE is a nickname for Isaac, and has become an ethic that compels a parental intensity about our mission and activity.
What is a "Divested" Youth?
Divested means power has been given up or taken away. So in the life of a divested youth, it refers to the state of being (or feeling) powerless to face the challenges of life with any confidence or effectiveness.
IKE Quest is the family life of Isaac's Room - the journey toward health and growth in all areas of life. Youth are engaged and mentored in challenging experiences in three domains - work, service-learning and Sparks*. We believe in learning by doing, in gaining strength and skill through challenge, and that life is more interesting when you're curious. For a better future and just for fun, we practice these beliefs in everything from pulling espresso to working out at the Y to catching, cleaning, and feasting on Dungeness crab.
*"Sparks and Thriving" - www.search-institute.org/sparks
How Your Donation Helps:

IKE Quest participant for a year = about $5,000
Personal Wellness Training
Mentorship
Service-Learning
Regular Family-Style Dinners
Annual IKE Family Road Trip to San Francisco and Delancey Street





Training Camp
Key Ideas Curriculum
Internships and Apprenticeships - paid employment
Sparks
Ropes Course
---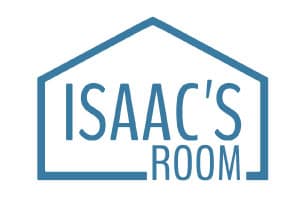 Family Building Blocks
Family Building Blocks is the Relief Nursery serving Marion and Polk counties. Our mission is to "keep children safe and families together." We are a child abuse and neglect prevention agency whose programs are designed to nurture children, support parents and strengthen families. We partner with families with young children, age prenatal - five, who are facing challenging life circumstances. Our core programs include therapeutic classrooms, home visiting and parenting education. Annually over 99% of the children enrolled in our prevention programs are able to avoid foster care, and remain living safely with their families.
Family Building Blocks is greatly appreciative of the partnership with BMW of Salem. The generous support we have received from the 4th quarter fundraiser goes to our greatest need - direct services for local families. Since 2015, BMW has contributed $8400 which has covered the annual cost for one child enrolled in our therapeutic classroom. Therapeutic classrooms are an innovative strategy that incorporate evidence-based curriculum, research on brain development and early childhood expertise to develop resilience in high-risk children.
There is an incredible return on investment, more than 8:1, for supporting quality, early childhood programs like Family Building Blocks. We also generate a significant cost savings for the community. It costs $7500 annually to enroll a child in our therapeutic classrooms, compared to the annual cost of foster care ($28,000), or a youth correctional facility ($95,000).
---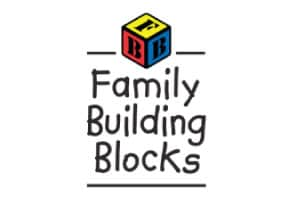 Liberty House
Liberty House provides assessment, counseling and support for children and families facing concerns of child abuse, neglect, trauma or grief.
The goals of Liberty House are to:
Provide high quality child abuse assessment services
Maintain a child, youth and family friendly atmosphere where services are provided in a culturally sensitive manner
Coordinate services in one location for families
Provide follow up, trauma-informed mental health services
Support caregivers in helping their child toward health and healing as appropriate
Educate the community about the issue of child abuse and what adults can do to protect children
Be a resource of information and support to our community, its families, agencies. And professionals regarding the issues of child abuse and protection.
---